The Covid-19 pandemic crept into all our lives unexpectedly, early this year. Leaving a trail of destruction in its wake, many are reeling from the undesired effects of the pandemic which have driven every human being away from life as we know it. The Unisa Alumni Relations office asked Unisa alumni to let their alma mater know how they have been coping with the pandemic. Some have shared their stories.
Annelize Morkel – Cape Town, South Africa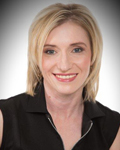 Covid-19 wasn't part of my plan. It came like a hurricane. Being in the wine and tourism industry, it hit especially hard and fast. In order to cope with lockdown, I had to fall back to the earlier lessons learned through, amongst others, being a Unisa student. To be successful, you need perseverance, tenacity and the will to fight any challenge. Those principles and characteristics are engrained early into any Unisa student. They are as important as knowledge or skills learned. For me, I had to make it work in the same way:
Stay committed to your goals.
Ensure you do what you can when you can, as best as you can, nothing more, nothing less.
Surround yourself with a community who shares optimism and hope.
Timothy Iraka - Uganda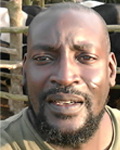 In Uganda, we have not been spared the brunt of the pandemic with over 1 200 cases and 7 deaths to date. I spend my time working remotely and checking on the cows and coffee at the farm.
Amanda Matloa - Dikebu Village, North West, South Africa
With the Covid-19 pandemic under way, I did a lot of introspection and asked myself questions such whether I had chosen the right career. The pandemic is a wakeup call to all of us on the life choices we make. My answer was 'yes'. I still have my job because of the career I chose. I have registered for a second degree and I am determined to complete it against all odds.
Brenden William Pillay - Verulam, KwaZulu-Natal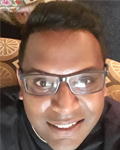 I'm staying home and minimising contact with others. It also helps to prioritise my day so that I get the most out of every second. Although we are in lockdown, it is important to make use of every moment we have to strive towards reaching higher heights.
Antonia Appie
I am a resident social worker at a child and youth centre called Sinothando. At the beginning of the pandemic it was so unrealistic, as if we were in a movie. Like the hero in the movie, your basic instincts of survival and protecting those you love kick in. Knowing your enemy becomes your life but creating tactics in keeping your loved ones safe becomes the most important mission. I found strength in God to take care of my husband, children, parents and extended family and the 35 children I am responsible for in the institution.
Clara Monnakgotla – Braamfischerville, Johannesburg, South Africa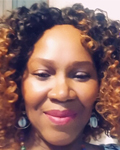 The first two weeks were quite difficult. I was anxious about loss of income as well as fear of the unknown because I was not prepared for the Covid-19. I didn't know what to expect. Fortunately, my work allowed me to work from home, which was unusual, but kept me on my toes. Virtual meetings, webinars and international virtual conferences are fascinating. I have spent a lot of time with my children, cooking and baking, which I was not fond of before Covid-19.
David Bolomewa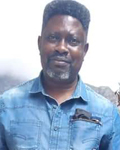 It is a difficult moment to live with this Covid-19 pandemic. I did my work by giving the best of myself as a social worker by working online as well as making some home visits in the community to assist and empower clients during this difficult time. Working with refugees is not easy, and seeing how many people are getting infected and losing their jobs during this pandemic. I believe that being a social worker is not an easy profession and no matter what you do, you cannot always satisfy every human being.