College of Agriculture & Environmental Sciences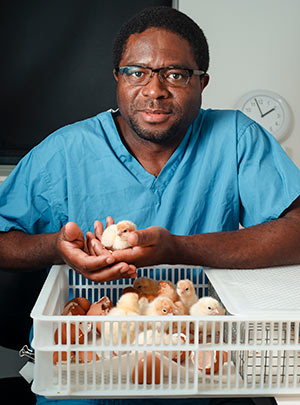 Appolinaire Djikeng, Academic Associate Professor in Unisa's College of Agriculture and Environmental Sciences (CAES) and Director of the Centre for Tropical Livestock Genetics and Health (CTLGH) at the Roslin Institute of the University of Edinburgh, has been awarded the International Nelson Mandela Justice Award by the UNESCO Centre for Peace, a non-profit organisation founded in 2004 in Maryland, USA, in recognition of his work to make a difference in the lives of others.
Djikeng has over twenty years of experience leading multi-disciplinary, multi institutional and global research and development programmes focusing on agricultural development and human health. He recently gave an online presentation during a summer camp run by the UNESCO Centre for Peace on the importance of a strong global agriculture industry and how, for millions of smallholder farmers, farming provides them with a pathway out of poverty.
Djikeng commented: "I was honoured to speak at this year's UNESCO Centre for Peace summer camp and to receive this award. My inclination has always been towards improving the quality or the livelihoods of people who are exposed to so many externalities."
He added: "I strongly believe that, if we can improve the agricultural industry in low- and middle-income countries and make it more efficient and sustainable, then we will improve the lives of the millions of vulnerable smallholder farming families that rely on livestock for nutrition and income."
You can read the Roslin Institute interview here.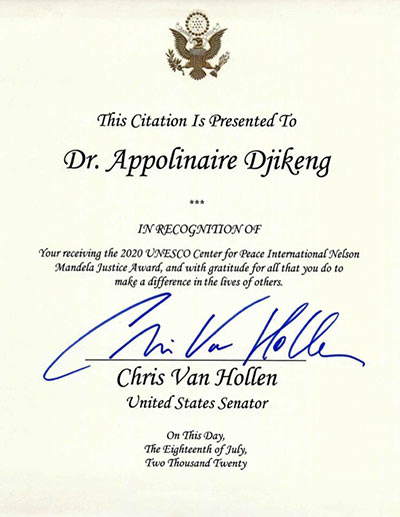 * Submitted by Poppie Khoza, Communication and Marketing Specialist, College of Agriculture and Environmental Sciences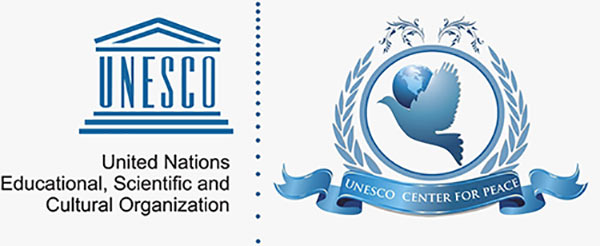 Publish date: 2020-08-27 00:00:00.0