Online Accelerated Postgraduate Support Programme

The impact of COVID-19 has compelled us to immerse our postgraduate students in a comprehensive online support programme that reconceptualises the tenets of human involvement needs, with COVID-19 risks at the centre of methodological choices. As such, this has brought to the fore an emphasis on innovative online teaching options for developing the skills needed amongst our postgraduate students. It is within this context that the College of Graduate Studies (CGS) now puts forward its new initiative – the Unisa Accelerated Online Postgraduate Research Methodology, Academic Writing and Grant Writing Programme – to work alongside its other offerings.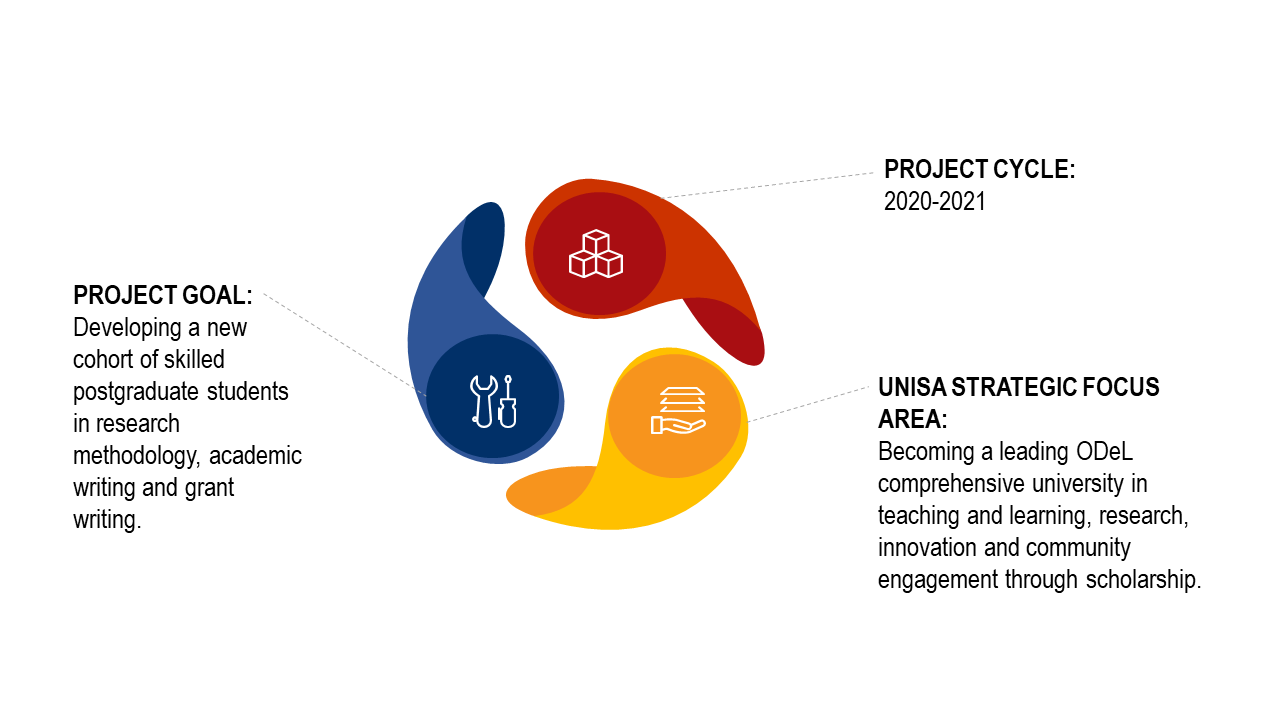 The programme will accelerate Unisa's postgraduate students' progress through their studies, by offering an array of online resources, training and support. Through interactive online sessions, videos, Massive Open Online Courses (MOOCs) and the like, students will be exposed to different methodologies, approaches and designs that will enable them to make sensible academic choices when enacting the conceptual and empirical parts of their studies. Towards this end, the programme has four key deliverables, and offers much more in terms of its session streams to Support and Training Interventions and pathways to access.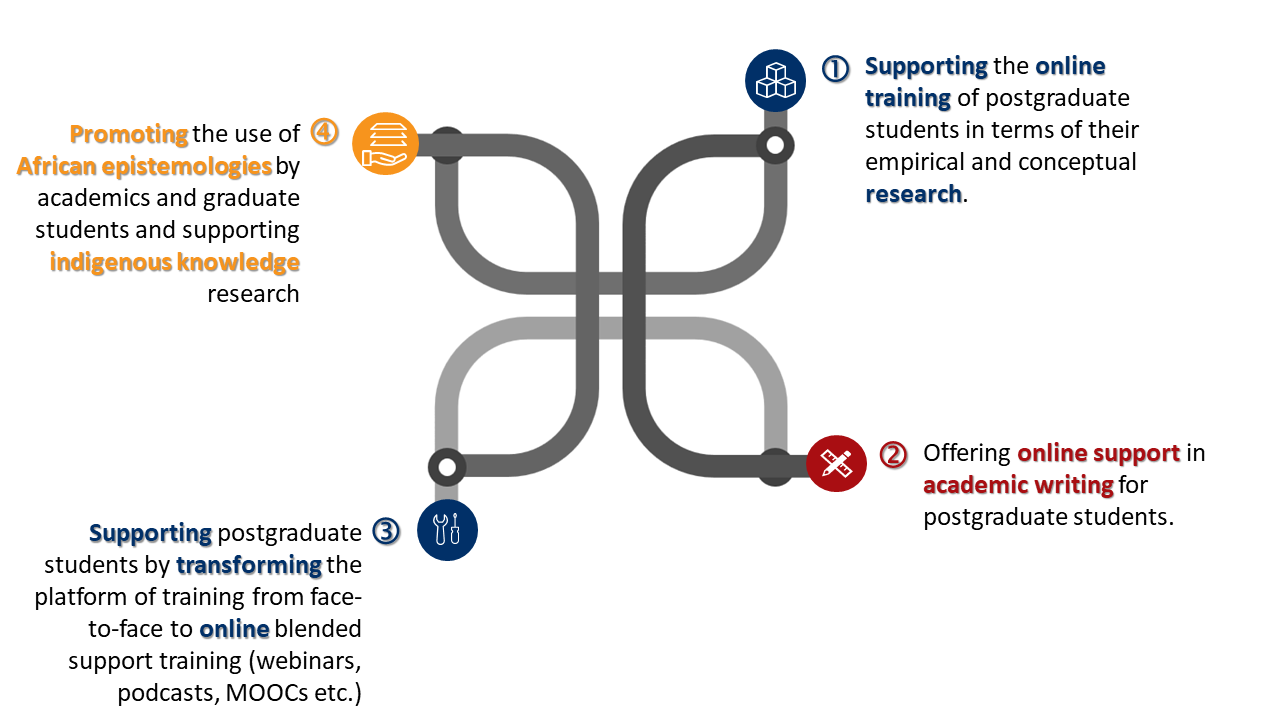 For an overview of the project, click on the image below to be taken to our introductory video.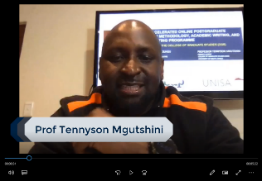 To register for the course you will have to complete our online registration form. Please click on the icon below to be redirected to it.

Last modified: 2022/06/02