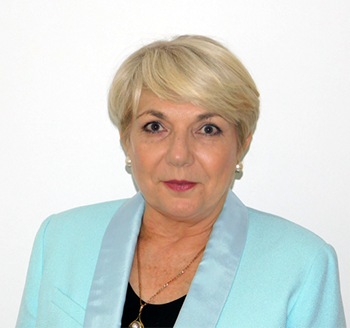 Unisan Diane Hildebrandt received a Yanzhao Friendship award, the highest honorary award that can be given to foreign experts by the Hebei Provincial Government, on 9 December 2020. This prestigious accolade recognises those who have made outstanding contributions to the economic and social development of the Hebei Province, and who have promoted extensive exchanges and cooperation with foreign countries in fields such as the economy, science and technology, education, and culture.
Hildebrandt is a Director of the Institute for the Development of Energy for African Sustainability (IDEAS) and a Professor of Chemical Engineering at Unisa. She is a Distinguished Professor at the Hebei University of Science and Technology (HEBUST) in China and the Director of the International Joint Research Laboratory of New Energy at HEBUST. Her research focus is improving process efficiency, reducing emissions, and developing clean energy.
Only African honoured
In 2017, she was appointed as one of the 10 foreign experts to advise the Government of Hebei. In addition, she was chosen for the China National Talent Programme for Foreign experts in 2018 and she is presently the only African to be so honoured.
Accepting her award digitally, Hildebrandt said that she looked forward to deepen cooperation in the future and that she would continue to work to promote the development of HEBUST, help Hebei's development, and enhance the friendship between South Africa and China. "During my cooperation with HEBUST, my team and I have participated in and witnessed the innovative development of Hebei Province. For this, I am deeply honoured!"
Hildebrandt was one of only 20 experts, covering the business, medical, and academic fields, from 15 different countries—including USA, Canada, Russia, Italy, Germany, Japan, and Korea—to receive this award at the event. The Governor of the Hebei Province presented these awards personally and said that the province welcomed and supported the input of experts from the around the world in developing and uplifting the economy of the province.
Seminal green chemistry research
A joint research laboratory between Unisa and HEBUST was established with funding from Hebei province and HEBUST under the leadership of Hildebrandt and Professor Xinying Liu. This is located on the HEBUST Campus and was opened in September 2018 by Professor Mandla Makhanya, Principal and Vice-Chancellor of Unisa.
The collaboration was set to conduct research in the field of biomass utilisation, green chemistry, and green hydrogen production. Six students from HEBUST are currently registered at Unisa for PhD and MTech study and are currently working in the joint laboratory, together with staff, postdocs, and postgraduates from IDEAS. The funding for this collaboration is CNY5 million (more than R11 million) from the provincial government and HEBUST.
Registered PhD students
Ran Liu, registered in 2019
Hong Xu, registered in 2019
Xiao Tian, registered in 2019
Wentao Dong, registered in 2019
Tingting Sun, registered in 2019
Shuang Zhong, registered in 2019
Registered MSc/MTech students
Zhong is the first student from this laboratory who is ready to submit her dissertation. During her research, she has published six papers, where she is first author in two of these and most of her publications are in high impact, Q1 international journals. She has done very well and both Unisa and HEBUST can be very proud of her achievements.
*Compiled by Sharon Farrell, Editor, Department of Institutional Advancement