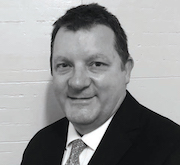 Dr. Patrick Blessinger, Ed.D., is the founder, executive director, and chief research scientist of the International Higher Education Teaching and Learning Association (HETL), where he leads a vigorous research and publishing program in education. Dr. Blessinger is​ a​n educational​ ​policy analyst and contributing writer with UNESCO's Inclusive Policy Lab, University World News, The Hechinger Report, The Guardian, Higher Education Tomorrow, among others. Dr. Blessinger is an adjunct associate professor of education at St. John's University​ ​in New York City and a math and science teacher in New York City.​ ​Dr. Blessinger is an adviser to leaders in education on a wide range of issues affecting K-12 and higher education. He resides in New York City with his wife and two cats.
During his academic career, Dr. Blessinger has taught over one hundred undergraduate and graduate courses in the areas of global studies, leadership, education, and research methods, and he has held leadership positions in academia and business, including: program manager and senior lecturer at Niels Brock College in Copenhagen, Denmark, and senior analyst for MCI Communications and Hitachi Telecom in Atlanta, Georgia, among others. Dr. Blessinger earned a bachelor's degree from Auburn University in management and technology, a master's degree from the Georgia Institute of Technology in management and economics, and a doctorate in educational leadership and instructional design from St. John's University (NYC). Dr. Blessinger has received several educational awards, including: Fulbright Senior Scholar to Denmark and Governor's Teaching Fellow for the State of Georgia, USA.
Dr. Blessinger is known internationally for his academic innovations, international outreach, and learning community development. His theories, models, frameworks, and concepts (e.g., global higher education change model, global higher education engagement model, formal learning cycle, general organizational value model, educational research methodology framework, HETL organizational model) have influenced the way educators think about higher education and teaching-learning in the twenty-first century. For example, Dr. Blessinger is an internationally recognized scholar and leader in the democratization of higher education, a pioneer in the use of interdisciplinary and inter-institutional collaborative research for international educational development, and a pioneer in the application of internet-based professional social networking platforms to develop global online communities of practice for academic professional development. Dr. Blessinger has made significant contributions in educational theory, policy, and practice and he is an expert on the topics of leadership, innovation, teaching, learning, student engagement, faculty development, learning communities, and international education, and their intersections. Dr. Blessinger convenes an annual international conference on different themes related to teaching and learning and he is a contributing writer for various higher education news outlets such as The Guardian, The Chronicle, and University World News as well as scholarly blog sites such as Scholars Strategy Network and The Hechinger Report.
Dr. Blessinger is a regular keynote speaker at international conferences as well as the co-editor and co-author of many scholarly publications, including, Engaging and Retaining Students Using Cutting-Edge Technologies series, Meaning-Centered Education, Inquiry-Based Learning series, and Democratizing Higher Education. A sample of his forthcoming books include, University Partnerships series, Emerging Directions in Doctoral Education, Academic Learning Communities, Open Education, Inclusive Leadership, Creative Learning, and Educational Mobility. Dr. Blessinger is the editor-in-chief of the Journal of Applied Research in Higher Education, and an international book series on teaching and learning. Dr. Blessinger is a mixed methods researcher with a special interest in leadership, teaching and learning, and meaning-making. His vision is to create sustainable and meaningful models of education that work for all by working at the nexus of theory, policy, and practice. Dr. Blessinger can be followed at https://twitter.com/drblessinger and https://www.facebook.com/drblessinger or you may connect with Dr. Blessinger at https://www.linkedin.com/in/patrickblessinger.