News & Media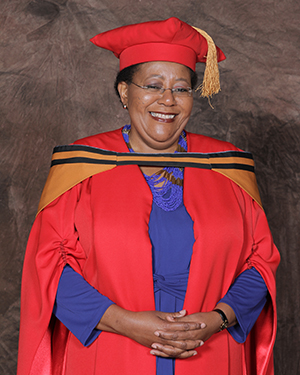 The University of South Africa joins the music industry and the rest of the country in mourning the passing of South African jazz legend, opera icon and vocalist par excellence, Sibongile Khumalo, who passed away on Thursday 28 January 2021.
Sibongile Khumalo joined the Unisa family as a member of our illustrious alumni in October 2013, when she was awarded the Degree of Doctor of Musicology (honoris causa) in honour of her outstanding contribution, achievements and accomplishments in the music industry.
Our thoughts and prayers are with her family and friends during this difficult time.
The song may have ended, but the melody will linger on!
* From Prof Puleng LenkaBula, Unisa Principal and Vice-Chancellor, and the Unisa community