Calendar & events

Venue:

Hosted virtually via MS Teams

Event date:

20 - 22 October 2021
Contact:

Ms Penelope Shezi

Email:
Theme: Reinvigorating research during and beyond Covid-19 Pandemic in Higher Education Institutions
The three-day conference is expected to be attended by aspirant and established researchers (academics, support staff and students). Organisers (Directorate Regional Services Research Community of Practice) aim to use activities such as this conference to:
Ensure programme participants contribute to the research imperitives of the Higher Education sector
Promote research collaboration amongst HE stakeholders
Develop novice researchers and trigger their research interest
Keynote Speakers
Professor Thenjiwe Meyiwa
Professor Thenjiwe Meyiwa is Vice Principal for the Research, Postgraduate Studies, Innovation and Commercialisation portfolio at the University of South Africa (Unisa). She previously held the position of Registrar at the Durban University of Technology (DUT) following a stint at the Human Sciences Research Council (HSRC) as a senior manager and researcher. Her strong focus on social science research and indigenous knowledge systems has led to papers presented at numerous national and international forums; authored research articles and co-published five books. She also plays a role in various parastatals, community and civil society organisations which include the Rural Women's Movement and the South African National Heraldry Council.
Professor Les Labuschagne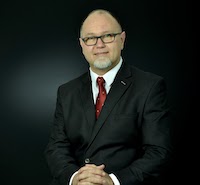 Prof Les Labuschagne has been Executive Director: Research, Innovation & Commercialisation at the University of South Africa (Unisa) since 2011. In 2021, he obtained professional recognition as Senior Research Management Professional (SRMP) from the International Professional Recognition Council (IPRC) for his contribution and achievements over this ten-year period. He joined Unisa in 2009 as full Professor and Director of the School of Computing in the College of Science, Engineering and Technology (CSET). Prof Labuschagne was invited onto the founding editorial board of the Journal of Research Management and Administration (JoRMA) in 2019. He is an International Academic Advisor for the PMWorld Journal and is a member of the Project Management South Africa (PMSA) Board.
Professor Sioux McKenna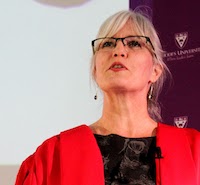 Professor Sioux McKenna is the Director of Postgraduate Studies at Rhodes University. Her research interrogates what forms of knowledge are created and disseminated in the academy and what practices are required for success in different fields. Her publications span those focused on students' literacy practices to the ways in which funding acts as a mechanism to drive practices in the higher education system. Her recent book, co-authored with Chrissie Boughey, looks at how global, national and institutional factors emerge in student and staff experiences of the academy. The book can be downloaded for free here: https://www.africanminds.co.za/understanding-higher-education/
Imprtant documents