Calendar & events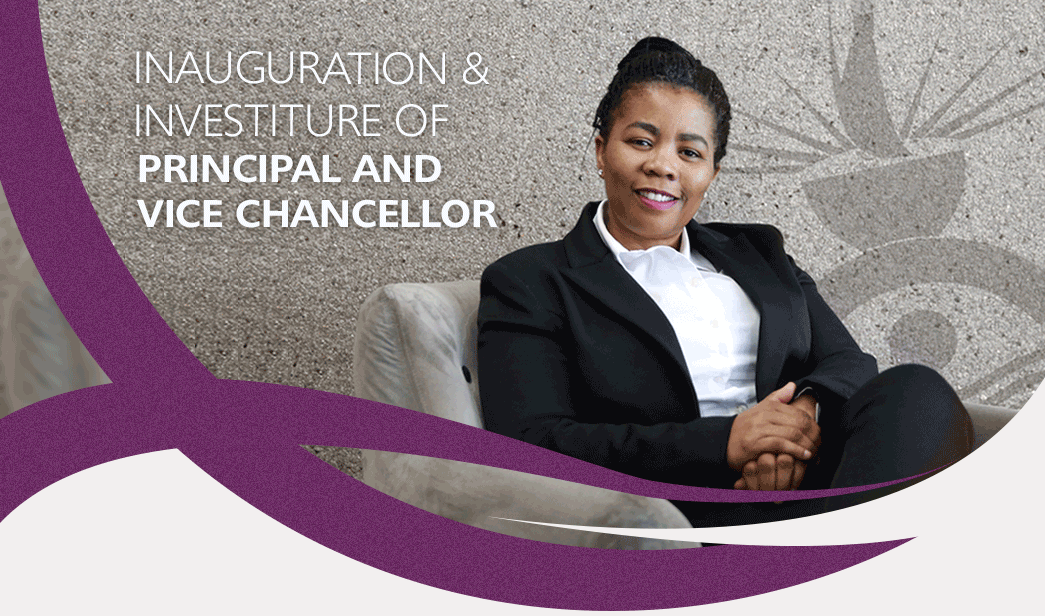 Event date:

02 September 2021

Start time:

16:00:00
Theme: Reclaiming Africa's Intellectual Futures
On 2 September at 16:00, Unisa will celebrate the inauguration and investiture of Professor Puleng LenkaBula as Principal and Vice Chancellor.
The appointment of Professor LenkaBula at the helm of the university is a herstorical/historical moment for both Unisa and the country as she became the first woman, the first black woman and only the third black person to be appointed as the head of Unisa in its more than 147 years of existence.
The event will be held under the theme: "Reclaiming Africa's Intellectual Futures".
Join us on You Tube at https://www.youtube.com/watch?v=v8QwgsEJpgg